XRAD – eXtremely Rapid Application Development!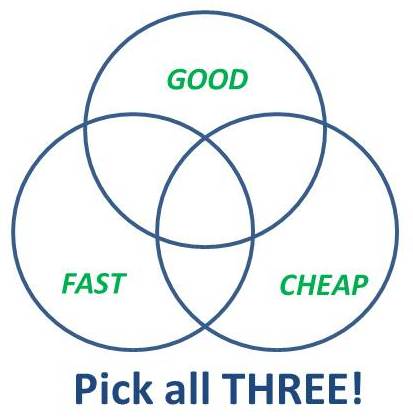 I can develop and deliver your web/mobile business data application in just days once we've agreed your requirements and scope. I've been building and delivering enterprise business applications for over 30 years.  I've worked in most verticals, so your business needs will not be a foreign language to me.  Healthcare, financial services, banking/credit union, insurance, re-insurance, software products technology, airlines, gaming & hospitality, education, judicial, government, non-profits, and more.
My experience building business applications + the streamlined techniques I've developed + the tools available today for web and mobile delivery mean that you really can choose all three… better, faster, and cheaper.
COMING SOON!  I will have 'safe data' demo versions of systems already built for other customers.
Your solution can include any or all of the following:-
Built in reports + custom reporting tool
Simple search and advanced search features on all forms
Custom security roles
Active Directory integration (optional)
Integrated email management
Import/Export (Excel/PDF) as standard
Full data auditing of all logins, data edits including 'old values'
Mobile web interface options for phones and tablets (all devices)
Host in my cloud, your cloud, or on your premises
Excellent internal performance so scalability is largely a function of host platform
Multi-tenant capable if needed (takes a wee bit more!), Discrete tenant if needed
How about a custom Ticket Management system that integrates better with your CRM and your ERP? [ 2 to 3 weeks ] Or even a custom CRM tailored to your business, products lifecycle, and services? [ 3 to 5 weeks-ish ]
Or a Professional Services billing application that integrates with your time tracking and client project management tools? [ 3 to 4 weeks ]
Maybe a rapid prototype application so you can test your market or demonstrate to investors before committing more dollars? [ anything from a couple of days to a few weeks ]
The last major application I completed was a healthcare benefits administration, and consolidated billing system for a Third Party Administrator. Have you ever worked a healthcare billing application?  Believe me… this was not trivial!  [ Approximately 8 weeks including all healthcare HIPAA/HiTech security needs, mobile interface, reporting, and email integration, and the aforementioned billing complexity ]
Nothing goes offshore.
There are so many ways to make your business operations more efficient.  Custom software eliminates 'swivel-chair' labor processes and reduces friction between systems.  All that friction adds up to hidden cost and inefficiency.
SaaS 'one-size-fits-all' packages are cheaper to get into, but expensive to live with. Like buying your wine by the glass.
You and I identify your requirements
You and I scope/design your solution together – I use a data model approach for this
You and I budget and plan
I build
We test to acceptance
You enjoy
Call me to discuss your needs more!
503-680-6016
paul@pcapacity.com